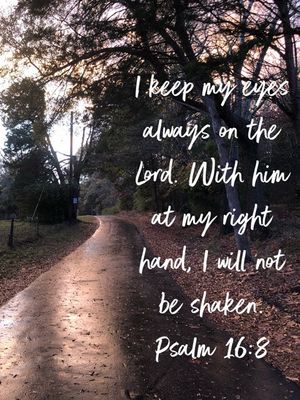 "Be joyful always; pray continually; give thanks in ALL CIRCUMSTANCES for this is God's will for you in Christ Jesus."  -1 Thessalonians 5:16-18 (NIV)
"Don't worry about anything; instead, pray about everything. Tell God what you need; and thank him for all he has done." -Philippians 4:6 (NLT)
It's been exactly five months since our world was turned 180-degrees in another direction and on this journey, the emotions of this roller coaster ride have run the gamut. There were the days of anger and frustration. There have been days of doubt and unbelief. Still today there are days of fear and concern for the unknown. But, through it all we have worked hard to do the one thing that we know is a non-negotiable - LOOK UP! 
So many times in life we encounter situations that come out of the blue and change the course of our lives. It can be a health diagnosis that you were not prepared for; a financial hardship that strains your resources; a child that makes a decision that redirects the course of their life; the sudden loss of a loved one; a job situation that is gone in the blink of an eye. Whatever IT is, our physical nature is to cry out "Why?" which is usually closely followed with "What now?"
I write these things because I know where you are today or where you've been in your past. I've been there and we're still walking that path today. With that in mind, I'd like to offer a thought. 
Look Up!
Our human nature is in constant battle with our God-nature. Our human nature wants us to look down; to look inward. When we do this, we focus on ourselves. We focus on what we did wrong; what we didn't do right; what we could have or should have done different. It could even be that the cause of the situation that we're in today is because we did just that - looked inward at MY needs; MY wants; MY desires; MY answers and took our eyes off The Master. 
Life is going to have its twists and turns, it's ever-changing circumstances. What doesn't change is God! He is constant. He is steadfast. He never changes. He is the same yesterday, today and tomorrow. When we look up, we focus on the goodness of God and over time realize that He has me and you right where He needs us to get our attention; to draw us back to Him. 
Years ago when I was learning to ride a mountain bike on tight, twisting trails, I continued to crash and hit large rocks and trees. When my teacher asked what I was looking at when I rode those trails, I let him know that I was looking at the rocks and the trees that I was trying to avoid. As he chuckled, he made a very profound statement that holds true about life - "John," he said "you're bike is only going to go toward what you're looking at. If you're looking at trees and rocks, you're going to hit the trees and rocks! Focus on the path and keep your eyes UP! Don't look down at what's right in front of your bike! Look up the trail and see the beauty of what's ahead of you!"
God has the same advice for you and I (Prov 4:25). He wants us to focus on Him (Matt 6:33).To keep our eyes looking toward Him (Rom 8:5). To see that He has a plan and a purpose for you and I (Jer 29:11). His plan is much bigger and better than ours (Is 55:8-9). Dig into His word today and rest on the assurance that He is walking right beside you and is refining us for a bigger and brighter tomorrow (Prov. 19:20-21). He is giving you and I a platform to use in days, weeks and years to come that will glorify Him (Ps 50:15).
If you're like me, you didn't choose to be in this place. But, you can choose how you respond. You can choose to look down/inside, or you can choose to Look Up! As you do this, take to heart Paul's words and "be joyful" while you call upon God and learn to count this as an opportunity to glorify your Father.